Welcome to the Kingston Upon Thames Association for the Blind
We're having technical difficulties with our website and are working hard to resolve the issue. This means that some content may not be up to date and we apologise for any inconvenience.
---
Did you know that almost a million people in the UK today have a visual impairment?
Kingston Association for the Blind operates within the Royal Borough of Kingston upon Thames in Greater London and offers a range of services and support for visually impaired people. In the borough, there are over 1000 people with varying degrees of sight loss.
Kingston Association for the Blind offer a variety of services - please explore using the menu above.
---
We need your Support at the KAB AGM!
Notice is hereby given, that the Association is holding its Annual General Meeting at the Kingston Quaker Centre, Fairfield East, Kingston upon Thames, KT1 2PT on Tuesday 6th June 2023 from 11.00am to 2:30pm. Lunch will be provided.
Business will include:
To adopt the minutes of the last AGM
To receive the Annual Report of the Committee
To receive and adopt the Accounts for the year
To elect Officers and Committee Members for the year
To appoint an Independent Examiner of Accounts
Applications, nominations and resolutions should be sent to the KAB office at least 14 days before the AGM.
We are looking for your support: email [email protected] or call 0208 255 7788 with your details and what role / skills you can bring to our charity.
Warmest regards - I look forward to seeing you all on 06.06.23. Ring now to book your place.
Roy Smith MBE,
KAB Chair
Downloads available:
AGM agenda
KAB Annual Review
AGM Proxy form
---
Can't attend the AGM? Don't forget to vote!
Our Annual General Meeting is on Tuesday June 6th from 11:00 am to 2:30pm.
Even if you can't make it please do exercise your member's rights by voting on the AGM resolutions by proxy - when someone else votes on your behalf.
You could:
Give your voting preferences directly over the phone to our staff (call 0208 605 0060).
Email your voting preferences to our office (

[email protected]

)
Nominate someone to attend on your behalf, with you either instructing the proxy how to vote or leaving it to their judgement.
Nominate the Chair to vote on your behalf following your instructions or allowing him to exercise his judgement.
All members will have received the proxy voting form showing this year's AGM resolutions. If you need another copy of the form, please call our office on 0208 605 0060.
Exercise your member's rights!
Download your Proxy form:
AGM Proxy form
---
Kingston Association for the Blind is committed to complying with the requirements of Data Protection.
Please find our Privacy Policy below which includes General Data Protection Regulations effective from July 2022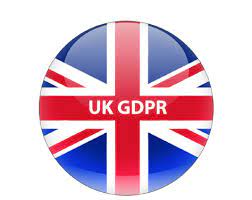 ---
Please help support Kingston Association for the Blind when shopping online by using easyfundraising to shop with over 3,500 retailers including Amazon, Argos, John Lewis, ASOS, Booking.com, eBay, Boden, and M&S.
Every time you shop, you'll raise a free donation for Kingston Association for the Blind, it's that easy!
Find out more by clicking below: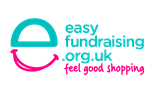 To donate at our JustGiving page just click below: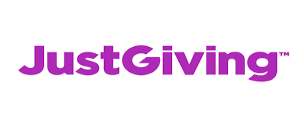 ---